As 2015 closes, easternKicks announces our Audience Choice awards and the Top 10 Asian Films of 2015..
So starting off, let's begin with our easternKicks Audience Choice: Film of the Year…
Veteran depicts a story about a former detective (Hwang Jung Min) struggling to chase a 3rd generation young tycoon (Yoo Ah In) who apparently has done so many criminal offense and escaped by hiding behind his wealth.
Director: Ryoo Seung-wan
---
In ninth-century China, an exiled assassin (Shu Qi) must choose between love or duty when she receives orders to kill a man (Chang Chen) from her past.
Director: Hsiao-Hsien Hou
---
Taxi passengers express their views and opinions as filmmaker Jafar Panahi drives through the streets of Tehran, Iran.
Director: Jafar Panahi
---
Director: Sion Sono
---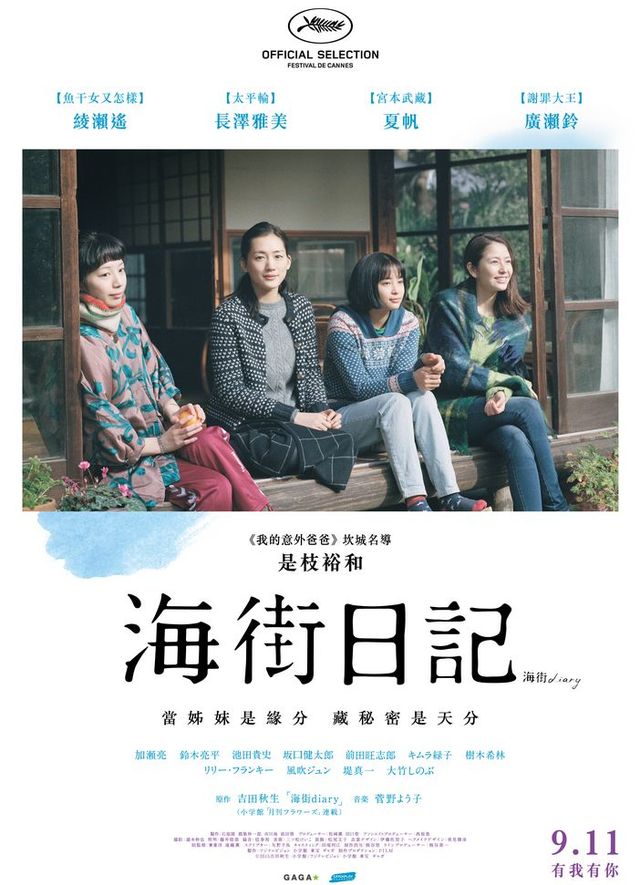 A story that revolves around three sisters who live in their grandmother's home and the arrival of their 13-year-old half sister.
Director: Hirokazu Koreeda
---
An exiled Chinese general (Jackie Chan) offers shelter to a renegade Roman (John Cusack) and his legion, then becomes involved in the soldier's dispute with Rome's villainous consul (Adrien Brody).
Director: Daniel Lee
---
A lost boy in Tokyo, Kyuta, slips into an alternate universe, where he is raised by a bear-man, Kumatetsu, who fights for a living
Director: Mamoru Hosoda
---
An arthouse film director and an aspiring painter meet and spend the same day together, twice.
Director: Sang-soo Hong
---
The life of Tao, and those close to her, is explored in three different time periods: 1999, 2014, and 2025.
Director: Zhangke Jia
 When Kageyama is bitten by his dying vampire boss, he must get used to his new powers before seeking revenge.
Director: Takashi Miike
---
And that's the Top 10 Asian Films of 2015, as voted for by the audience and fans of Asian cinema. Sure there are some surprises on that list, only one film by Sion Sono and no offering from Johnnie To at all? And Daniel Lee & Jackie Chan's adventure is a lot higher than we all wanted it to be, but it IS an audience choice awards, and our audience choice for 2015 is Ryoo Seung-wan's VETERAN.
We hope you enjoyed our Top Asian Films of 2015, stay tuned with easternKicks in 2016.